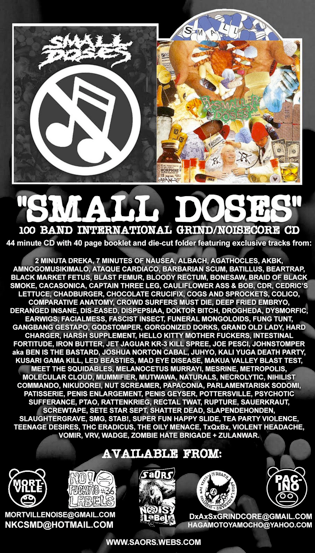 MUTWAWA
recently appeared on this crazy 100 band compilation alongside some of our heroes, like
SEVEN MINUTES
OF NAUSEA
,
THE EARWIGS
,
FACIALMESS
,
RUPTURE
,
GODSTOMPER
,
AGATHOCLES
,
CAPTAIN THREE LEG
, and 92 other nutso outfits worldwide!!! Released collectively by
MORTVILLE
and friends!!! You should probably buy one of these....
Here's an in depth
review on SORE THROAT, NAUSEA and HEADACHE site
, he reviews each individual band!!!!