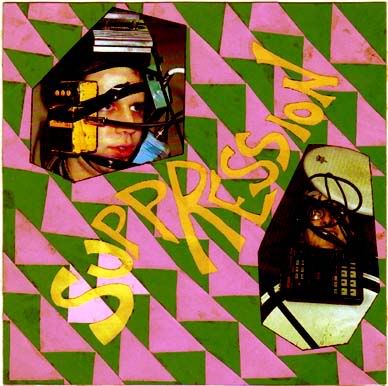 Released in 2001, this was the first document of the present 2-piece line-up of
Suppression
. We recorded this with Mark Miley at GLASS HAND and had a blast making this one. Annie Sachs of
TICKLEY FEATHER
appears on this for the sultry intro, which she felt awkward doing and it was pretty hilarious recording that because we had her do multiple takes. Thanks again Annie!!! We also got a lot of laughs whilst taking these ridiculous photos of ourselves. Good times...
1. Intro
2. Reach Out And Fuck Someone
3. Burnt Out Receptacles
4. Midget On Heroin
5. Schizo In Stereo
Get it at
THE FREE MUSIC ARCHIVE
!!!!
Damn, we look like assholes in these photos....