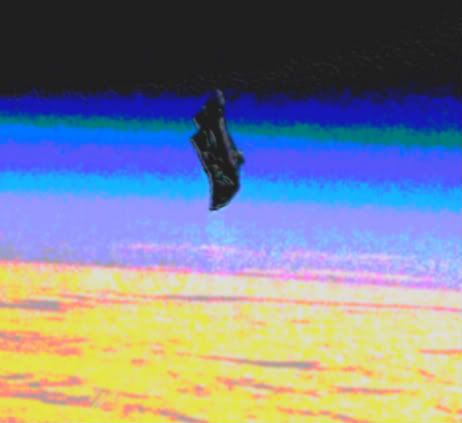 "Our home is Epsilon Boötis, which is a double star. We live on the sixth planet of seven—check that, the sixth of seven—counting outwards from the sun, which is the larger of the two stars. Our sixth planet has one moon. Our fourth planet has three. Our first and third planet each have one. Our probe is in the orbit of your moon."
–signal translation originating from '
The Black Knight' Satellite
, Time Magazine April 9, 1973
We finished mixing our recording this week, so coming next month is the "Transmissions" cassette!!!! In the meantime we're giving away our song "Black Knight Satellite," which is heavily inspired by the events of said satellite and the writings of Philip K. Dick. We recorded this with our great friend JK at Cat Mansion.
Download from the lovely folks at the
Free Music Archive.