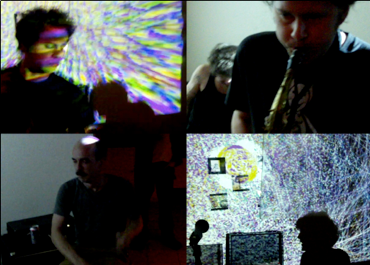 OK, here's a 20 minute collection of some live BTs material from the past year and a half. "Cannibal Planet" was recorded by
Silver Persinger.
The "EZ Listening" songs were recorded by Steve Sanford at The Lighthouse in D.C. when we were on tour with
I NEED SLEEP
, the cops had busted the party so we played a quiet version of our set. We had to put towels and blankets on the drums. "Drink More Boobs" and "In The Nic Of Thyme" were recorded by
Leah Peah
..."Drink More Boobs" features the voices of Leah Peah, Shannon Fahey,
Mike Layne
, and Justin Zukowski. Both "Drink More..." and "In The Nic Of Thyme" feature
Nic Creatore
on extra percussion. The above photos are stills of video shot by
David Baldridge
in Austin, TX on 11-17-10.
Tracklist:
1. Cannibal Planet
2. Reptilian Intervention (EZ Listening Version)
3. Drink More Boobs
4. Riddles In The Sand (EZ Listening Version)
5. In The Nic Of Thyme
download