CHAOTIC NOISE PRODUCTIONS a.k.a. C.N.P. RECORDS, SUPPRESSION, OOZING MEAT, BERMUDA TRIANGLES, BROWN PISS, MUTWAWA, GORMANDIZING ORDURE, RECTAL PUS, and friends...cassette, CD, and vinyl releases, downloads, videos, art, screen prints/ shirt designs, etc. We are based in Richmond, VA.
Monday, August 13, 2012


Filmed by Silver Persinger!!!!
Posted by

Mr. Cockroach
at 3:54 PM
1 comment:

Friday, August 10, 2012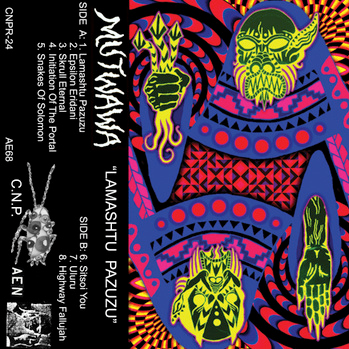 We've already given away the first 2 tracks, but now the entire release is available as our gift to you...
1. Lamashtu Pazuzu
2. Epsilon Eridani
3. Skrull Eternal
4. Initiation Of The Portal
5. Snakes Of Solomon
6. Sitsoi You
7. Uluru
8. Highway Fallujah
Get it
HERE
Posted by

Mr. Cockroach
at 1:30 PM
No comments: