The first one is "Reptilian Intervention" from the Reptilian Intervention LP, get it
here!!!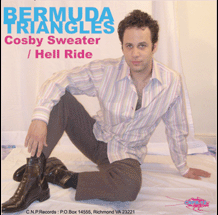 And the second one is the track "Cosby Sweater" from the 2007 split 7 inch with the amazing and beautiful
TICKLEY FEATHER
, and you can get that one
here!!!
This was back when BTs was Jason (me) solo...