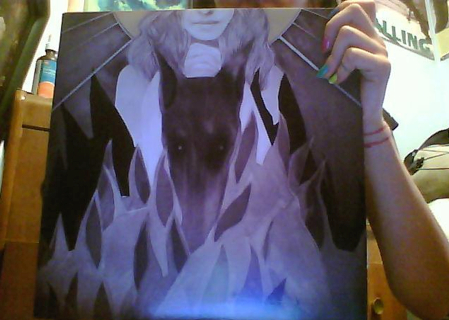 "La Mère Vipère is a sharp blend of post-punk hardcore and a touch of metal that draws influences from bands such as Nation of Ulysses, Circus Lupus, The Fall, The Birthday Party, Fugazi and even the poet Eugène Ionesco."
-John Morgan/ Richmond.com
10 new songs from this Richmond, VA 5-piece bad vibe unit who've all been in some of Richmond's best bands in the recent past and LMV is the natural culmination of these great minds as is this LP which also happens to be on marble-colored vinyl!!! Recorded by John Chambers at THE ETCHING TIN and killer cover artwork by Cara Frye...thanks to Rebekah Cider for this photo of the cover!!!!!