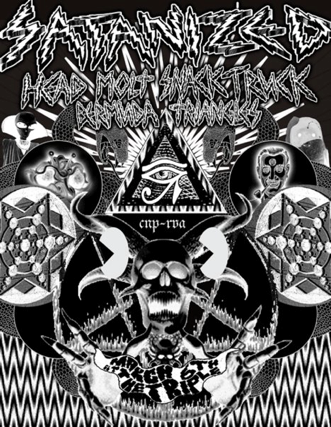 New killer flyer design by our pal
JOE LEGS
...
The return of
SATANIZED
from Philadelphia whose 'Voivod on crack' delivery of noise-rock/ metal/ whatever will most certainly melt your brains, and then your brains will be scooped up and forced to gloop about to the rhythmic pounding of locals
SNACK TRUCK
and
BERMUDA TRIANGLES
, then finally your brains will be pummeled into non-existence by
HEAD MOLT
(local scum-noise duo!!!!!!) So let's do it!!!!!!!!!!!!!!!!!!!!!!!!!